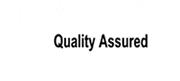 DATATOOL est.
since 1985

Part of the
Scorpion Group
From a Trusted Brand established in Vehicle Security since 1973.
UK based Manufacturer


Find Your Nearest Dealer
Our tracking products can be bought from one of our official Scorpion Automotive dealerships.
Mobile Installers – Thatcham Approved Products
In addition to the traditional motorcycle dealers who can supply the full range of Datatool products, we also support a number of mobile installers who specialise in the Thatcham approved S4 alarms and TrakKING GPS tracking system.
If you would prefer to have your Thatcham approved security device installed at your home or workplace, please contact one of the approved installers listed below.

"I totally rely on my bike to get me to and from work six days a week. After seven months hassle free parking I got lazy.."
More info..
"My two ATV's were stolen in the early hours last week. The first I knew of anything being wrong was your.."
More info..
"I would just like to thank Datatool Trakking for a great job in finding and recovering my customers.."
More info..
"I have had other tracking products before but I can honestly say Datatool were first class they called me.."
More info..