DATATOOL est.
since 1985
Part of the
Scorpion Group
From a Trusted Brand established in Vehicle Security since 1973.
UK based Manufacturer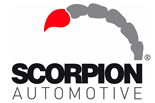 How much does it cost?
TrakKING Tracking Device
ONLY £179 inc. VAT, plus your installation costs (decided by your fitter).
>
TrakKING Monitoring Subscription
To allow us to monitor your Bike 24 hours a day, everyday for as long as you own it, we need you to subscribe to our Stolen Bike Monitoring Service.
Monthly Subscription: £8.95 inc. VAT - Cheapest Subscription in the UK
Annual Subscription: £99 inc. VAT
3 Year Subscription: £279 inc. VAT
TrakKING KeyGuard
TrakKING KeyGuard is a subscription upgrade available to you which offers a text message alert direct to your chosen number notifying you when the bikes ignition is turned on.
ONLY £30 inc. VAT per Annum.
BUY NOW, find and contact your nearest authorised TrakKING dealer

"I totally rely on my bike to get me to and from work six days a week. After seven months hassle free parking I got lazy.."
More info..
"My two ATV's were stolen in the early hours last week. The first I knew of anything being wrong was your.."
More info..
"I would just like to thank Datatool Trakking for a great job in finding and recovering my customers.."
More info..
"I have had other tracking products before but I can honestly say Datatool were first class they called me.."
More info..