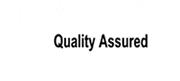 DATATOOL est.
since 1985

Part of the
Scorpion Group
From a Trusted Brand established in Vehicle Security since 1973.
UK based Manufacturer


Contact Us
Contact Details
TrakKING
Scorpion House
Drumhead Road,
Chorley North Business Park,
Chorley, England, PR6 7DE

General Enquiry: +44 (0)844 871 7947
Opening Hours: 8.30am-5pm, Mon-Fri

Email:
Contact Form
If you need Help, please see our "HELP" section first.

If you are an existing customer, please use the "Send Message to TrakKING" when you login for Secure Information including bike activity and personal details.

Use the form below to email TrakKING or to request a call back.
All enquiries and call backs will be handled during our opening hours: Mon-Fri, 8:30am-5pm.

"I totally rely on my bike to get me to and from work six days a week. After seven months hassle free parking I got lazy.."
More info..
"My two ATV's were stolen in the early hours last week. The first I knew of anything being wrong was your.."
More info..
"I would just like to thank Datatool Trakking for a great job in finding and recovering my customers.."
More info..
"I have had other tracking products before but I can honestly say Datatool were first class they called me.."
More info..