DATATOOL est.
since 1985
Part of the
Scorpion Group
From a Trusted Brand established in Vehicle Security since 1973.
UK based Manufacturer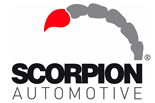 Help - FAQ
Customer Dashboard

My tracking device says that it is in "Power Saving Mode", what does this mean?

Due to the tracking device being designed for stolen vehicle tracking, it tries to save as much battery as possible by going into "Power Saving Mode" after a period of inactivity. This is to ensure if it is stolen we can track it for as long as 120 days without external power. The tracking device will go into full power mode or alert mode(viewable by the control centre) and report its location: upon movement of the vehicle, detects a disconnection or when the ignition is turned on and will not hinder a theft recovery. This will be viewable on the website as long as there is mobile coverage and you have attempted to "Ping" it. If it does not appear straight away, try repeatedly refreshing your browser. The ping might not have managed to get through to the tracking device immediately, so will queue until the next time it is able to contact it and subsequently update its location on the website. The last location of the vehicle will automatically update when the ignition is turned off.
Please check when it last updated its location by checking the "last update" time beneath the map.

How can I renew my subscription and what does it cost?

You will receive an email reminder several days before your subscription is due.
To pay for your subscription, a renewal link will appear on your account page three days before your subscription is due. Alternatively if you want to pay earlier, you can contact our Sales team on 0844 8717947, 8:30am-5pm, Mon-Fri.

Subscription fees:

Annual Subscription: £99 inc. VAT - Cheapest subscription in the UK
3 Year Subscription: £279 inc. VAT

How can I enable or disable early warning text alerts?

Please go to your customer dashboard and click "arm" or "disarm" under the "Early Warning Movement Text Alert Configuration" section.
If you are having issues arming or disarming your text alerts, please try turning the vehicles ignition on first, before arming or disarming your text alerts.

When do I receive my early warning free text alerts?

Your text alert allowance will renew one month from date of use every month to a maximum of 5, this does not rollover. Your free allowance will be used first before your paid text alerts.

What triggers the early warning text alerts?

This can be movement, vibrations and shaking for a duration of over 6 seconds. Giving you as much warning as possible that your bike is being tampered with. In some circumstances these alerts can be triggered if there are road-works going on nearby, heavy traffic or for example a train moves by causing vibration.


General

I am the new owner of a vehicle fitted with a TrakKING Device
I have forgotten my password
There may be something wrong with my tracking device, how can I check?

Please contact your installing dealer who will be able to liase with our technical team.
Otherwise call our technical team on 0844 8717947, 8:30am-5pm, Mon-Fri.

"I totally rely on my bike to get me to and from work six days a week. After seven months hassle free parking I got lazy.."
More info..
"My two ATV's were stolen in the early hours last week. The first I knew of anything being wrong was your.."
More info..
"I would just like to thank Datatool Trakking for a great job in finding and recovering my customers.."
More info..
"I have had other tracking products before but I can honestly say Datatool were first class they called me.."
More info..