DATATOOL est.
since 1985
Part of the
Scorpion Group
From a Trusted Brand established in Vehicle Security since 1973.
UK based Manufacturer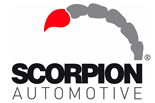 TrakKING News
£75 for your old alarm when you upgrade to TrakKING
Motorcycle security expert Datatool has announced an exciting new upgrade program.


For a limited time this summer, when motorcyclists trade in ANY Thatcham approved alarm (not just a Datatool) and upgrade to a Datatool TrakKING GPS/GSM system, Datatool will give them a £75 credit towards their TrakKING annual subscription. This is an amazing 12 months cover for the price of 3, equivalent to just £2 per month!

The process is simple. From now until 31st October 2014 any owners visiting their Datatool dealer to have an old Thatcham approved alarm removed and replaced with a brand new, state-of-the-art Datatool TrakKING GPS/GSM system will be provided with a claim form to fill in and send to Datatool, who will be in contact to activate the subscription at the discounted rate. The £75 credit can be applied to either one or three year subscription making the first year just £24 (with subsequent years charged at the prevailing rate, currently standard rate of £99 per annum).

The Datatool TrakKING GPS/GSM system offers the very latest in security technology, constantly monitoring a motorcycle, scooter or quad for unauthorised movement. Owners are initially alerted by SMS text message whilst Datatool's 24/7/365 staffed call centre works with the Police for a swift recovery.

Dave Plummer, Datatool Brand Manager: "We recognise that as technology moves on, we need to make sure our customers are in a position to take advantage of it. There are many older bikes being ridden or sold with 10 or 15 year old alarms still fitted but over the years this technology has been super seeded with more efficient, effective and most importantly more reliable products. Datatool TrakKING is a security solution, which offers multiple benefits in addition to those provided by an alarm and will greatly increase the chances of recovery of your bike should the worst occur."

For information on the Datatool TrakKING system, find your nearest dealer.

The feature set includes:
Full 24/7 Monitoring & Recovery Assistance via the Scorpion Monitoring Centre
No Speed History Data Logging
Virtually Zero Current Draw
Early Warning Feature
Pinpoint Locate Feature
Greater Reliability
Thatcham Cat 6 (TQA) approved
Easy User Interface
Waterproof to IPX56 standard
Text early warning system
Straight Forward Pricing
British Designed and Manufactured
Automatic movement without ignition text alerts
Battery tamper alarm included
Low battery text alert
Location on demand via website
Online paperless registration
3 Year Warranty
European coverage included
24Hr Monitoring by our Stolen Bike Monitoring Team
Optional KeyGuard Service - receive text messages every time ignition is switched on
RRP of £179.99 + installation
Note to Editors:
Sample products are available to test. Please contact Tracie for more details.
---
New Price for TrakKING
Everyone who buys a new or used motorcycle, scooter or quad now has easier access to the peace of mind provided by the Datatool TrakKING GPS/GSM tracking system.

With a price realignment to just £179.00 + installation, the Datatool TrakKING system constantly monitors your bike for unauthorised movement, alerting you initially by (optional) SMS text message and then alerting our 24/7/365 staffed call centre who will contact you to advise that a potential theft is in progress.

The annual subscription of (now reduced to £99.00 per year) includes an initial quantity of text alerts per month as well the access to our highly trained staff at our Secure Operating Centre, who will work directly with the Police to assist in recovering your vehicle should the worst happen. If you choose the 3 year subscription option, you can be protecting your transport for as little as 26p per day.

Datatool TrakKING is approved by the Thatcham Research Centre, the UK insurance industry approvals body, which means you should qualify for an insurance discount (subject to insurers' terms and conditions) for having the unit installed at one of our authorised installers.
---
Customer testimonial of another stolen bike recovery, only this time it was a bit special..
" I totally rely on my bike to get me to and from work six days a week. After seven months hassle free parking I got lazy and didn't put the lock on but knew I had Datatool TrakKING fitted. One day, I got the text saying my bike was moving - I had my phone on silent so was a few minutes late getting outside by which time I saw them riding off down the road on my bike. I called the police, then logged into my TrakKING account on my phone and phoned the emergency theft line. Within five minutes the details of the exact whereabouts of my bike was not only staggering but a gigantic relief that my pride and joy was traceable. Within one hour I had my bike back in my hands. Incredible! Something you invest money in actually works. It is worth every penny, your belongings really belong to you and no-one else with TrakKING fitted.
Could not recommend it more. "
Tom Chambers - (Actor)
---
In Moto Bike Raid Croydon - 'A' Rated Datatool Dealer
As if thieves weren't brazen enough, here is a CCTV video in broad daylight of criminals trying to raid In Moto Croydon one of our 'A' Rated Datatool Dealers. But In Moto being bikers they fight back and kicked them out the door and even got one in a head lock!
---
Mobile Electronics News EXPO - 2012
BUY NOW - find and contact your nearest authorised TrakKING dealer

"I totally rely on my bike to get me to and from work six days a week. After seven months hassle free parking I got lazy.."
More info..
"My two ATV's were stolen in the early hours last week. The first I knew of anything being wrong was your.."
More info..
"I would just like to thank Datatool Trakking for a great job in finding and recovering my customers.."
More info..
"I have had other tracking products before but I can honestly say Datatool were first class they called me.."
More info..