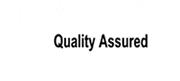 DATATOOL est.
since 1985

Part of the
Scorpion Group
From a Trusted Brand established in Vehicle Security since 1973.
UK based Manufacturer


Terms, Conditions & Privacy
Please Note: Scorpion Automotive Ltd. is not liable for any costs incurred for recovery or any loss or damage to your vehicle resulting from a theft. *It is the customers responsibility to ensure the tracking unit is functioning and if not immediately contact your installing dealer or our technical department.
Terms & Conditions
Download Terms & Conditions PDF
Privacy
Terms of Sale
EU Cookie Policy
Returns Policy
Scorpion Automotive endeavour to produce top quality products which perform 100% to our customers' expectation. Any suggestions for improvements are always gratefully received.
In the unlikely event that a product which we have supplied to our customer is faulty then a full credit or replacement of the product will be arranged without quibble and without cost to our customer.
Before we can establish whether or not a product is faulty then it must be returned to us and our quality engineers will thoroughly test it.
Before returning any goods, please Contact Us and request a returns number / form. The goods cannot be accepted back without a returns number.
Scorpion do not accept liability for any goods which are not working because they have been damaged or broken by the customer.

"I totally rely on my bike to get me to and from work six days a week. After seven months hassle free parking I got lazy.."
More info..
"My two ATV's were stolen in the early hours last week. The first I knew of anything being wrong was your.."
More info..
"I would just like to thank Datatool Trakking for a great job in finding and recovering my customers.."
More info..
"I have had other tracking products before but I can honestly say Datatool were first class they called me.."
More info..