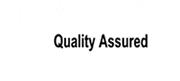 DATATOOL est.
since 1985

Part of the
Scorpion Group
From a Trusted Brand established in Vehicle Security since 1973.
UK based Manufacturer


PRIVACY POLICY
This Privacy Policy ("Policy") is revised as of October 2011 (the "Effective Date") and applies to Scorpion Automotive, a company with an address at Drumhead Road Chorley North Business Park, Chorley, Lancashire, PR6 7BZ, United Kingdom. The purpose of this Policy is to govern our use of information we may learn about you when you visit our web site, ScorpionTrack (the "Site"). In addition to our Policy, the Site is subject to the Terms of Use which governs in any conflict with this Policy. We may change this Policy at any time by notifying you of a new effective date.
1. NOTICE
Other Companies.
Some activities on our Site may be in conjunction with other companies ("Companies"). You may be asked to provide information that can personally identify you in order to engage in these activities, and that information will be shared with the Companies, whose identity we will disclose to you at the time you provide your information. While our use of your information will be subject to this Privacy Policy, the Companies' use of the same information will fall under their own privacy policies. If you're concerned about any particular Company's use of your information, you should check that Company's privacy policy before disclosing. Of course, please feel free to not provide the required information and not proceed with the activity. But please understand, once released by you to a Company, we cannot control use of your information by that Company.
Combining Information and Contractors.
We may combine the information that we collect from you on our Site with information that you provide to us in connection with your use of our other products, services and web sites. We may use third party web site management and advertising contractors (the "Contractors") to deliver advertisements to you on our behalf, contact you on our behalf, facilitate our Site's services, fulfil your purchase requests, or to otherwise help us in providing the Site. we may provide these Contractors with your personally identifiable information solely for the purpose of providing these services to us or on our behalf. These Contractors may not disclose your information in violation of this Policy, which does not restrict Contractors disclosing your Internet protocol address, geographic location, Internet browser, network and connection, referring sites, ads and key words used to arrive at the Site, pages you visited and time spent on the Site, your Internet host, operating system and connection speed, and additional information regarding your use of the Site.
Collection, Use and Disclosure.
We may use your information to contact you for marketing purposes or regarding a transaction you have made on our Site. If we ask for financial information from you, this information is used to check your qualifications, for billing needs, and for business and other related purposes. We also collect general data and analyze statistics on our Site's user visits, purchases (if any), backgrounds and demographics, which we only release to others on an aggregate basis that does not reveal your personal information without your approval, except to: (1) the Companies; (2) the Contractors; (3) a company that may acquire our Site or controlling equity shares in our company, and (4) others when necessary to enforce the Terms of Use, any agreement we may have with you, or when we believe we are required to do so by law. We use this data to enhance our provision of services to you and our users, to improve our Site to best meet your interests, to measure visits to different areas of our Site, to contact you regarding marketing opportunities, and to verify the number of users that have seen or clicked advertising on our Site.
Cookies.
Our Site may place a "cookie" in the browser files of your computer. This cookie does not collect information that personally identifies you as an individual (other than your Internet protocol address), but merely allows us to recognize your repeated visits to our Site. We use our cookie collected information to make your visit to our Site more enjoyable and allow user access until you logout. If you want to disable cookies, there is a simple procedure in most Internet browsers that allows you to turn off or delete cookies, but please remember that cookies may be required to allow you to use certain features of our Site. Geo-Location. Our websites and or Mobile Apps, may use your real-time location-based information (for example, GPS). This is used to provide a location of your phone in comparison to other tracking devices purely for your convenience. To disable this please go to your devices setting's and disable sharing your location.
Links.
Our Site may contain links to other websites. We do not control these other websites, and you should consult those other web sites' privacy policies regarding their use of your information. Our Site may also contain advertising. When you click on an advertisement, the advertiser may be able to collect information on you and any additional information you provide. We do not control these advertisers' collection and use of this information.
2. CHOICE
Opt Out.
We may contact you for a marketing purpose. You can opt out of receiving such communications in the future per our instructions contained in our correspondence to you. You can also delete your user account at any time. Necessary Communications. Notwithstanding your choice to opt out of receiving marketing information, we of course reserve the right to contact you regarding this Policy, the Terms of Use, your account status, your orders, and any other matters relevant to your use of the Site.
3. ACCESS
You can access your Site profile at your convenience to revise or correct errors in your personal information (unless such revisions or corrections may compromise privacy or security concerns).
4. SECURITY
Security Measures.
We maintain authorized log-in and password protection security measures to protect your personal information from unauthorized access, misuse or disclosure.
Sharing.
You should remember that when you use our Site to post comments and share additional information, any information that you provide is not secure and can be collected and used by others. As a result, you should exercise caution before you make such disclosures.

"I totally rely on my bike to get me to and from work six days a week. After seven months hassle free parking I got lazy.."
More info..
"My two ATV's were stolen in the early hours last week. The first I knew of anything being wrong was your.."
More info..
"I would just like to thank Datatool Trakking for a great job in finding and recovering my customers.."
More info..
"I have had other tracking products before but I can honestly say Datatool were first class they called me.."
More info..